MainStreetMontana.com
Nov 6, 2020
On November 5th, 2020 at 1:15, Gallatin County Dispatch received a call of a wildland fire near the Porcupine Creek Wildlife Management Area, east of Highway 191 near mile marker 45. Due to wind and fuel conditions, the fire moved at a rapid pace north but has slowed down at this time. Warning notifications are being given for residences in the area. Approximately 400 acres of Porcupine Creek Wilderness Area have been involved. No structure loss is reported at this time.
Gallatin County Sheriff's Office, Big Sky Fire, Bozeman Fire, Hyalite Fire, Forest Service, DNRC, Yellowstone Club Fire Department, and Montana Highway Patrol are all assisting with the fire.
Photo courtesy of Gallatin County Sheriff's Office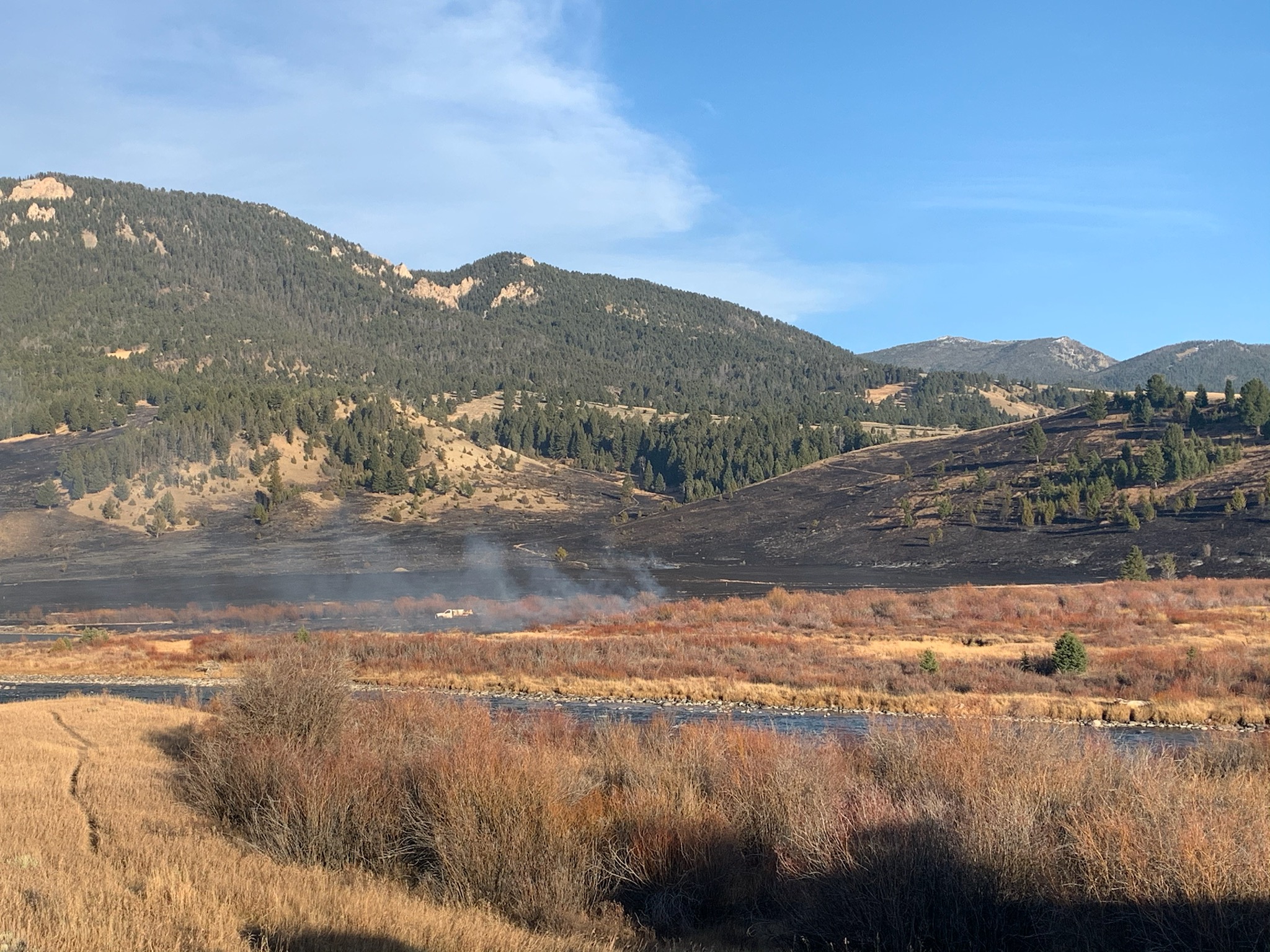 ---
---